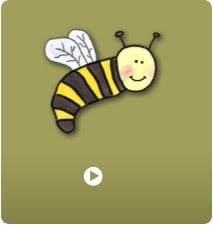 Exeter Graphic Design
Graphics can really make your business stand out; whether it's a good logo that allows people to tell your business apart, or an effective image on some form of publication to attract people's attention.
Here at Creative Monkey, we believe that graphics are a key part of a business because of the way that people automatically generate ideas of what the business is about and the type of products on offer, just from an image they've seen that is associated with that business.


I would recommend the company without hesitation!

Our Graphic Design Services

2D Graphics
We can produce a wide range of different 2D graphics for all kinds of different purposes, whether it's for print or the web, or anything for that matter. It may be something really simple like some kind of logo or theme for a leaflet, all the way to an animation to spread a message about something.

3D Graphics
Like with the 2D graphics, we can produce more or less anything you are looking for in either a cartoon or realistic style, depending on the purpose. As well as still images, we can also produce animations to promote something or attract attention. Whatever it is you're looking for, we will work closely with you to make it a reality.

Logo Design
The design of your logo is of course extremely important as this is usually the first thing people see when they come across any of your promotional material. We work closely with our clients to build up an understanding of exactly what their business does so that we can design a logo that suits what they do.

Illustrations
We have illustrated many things in the past and can do the same for you. Whether it's simply an image for a poster or a whole book you would like illustrating, we can work with you to create the outcome you're looking for. We can use a variety of methods for producing these in order to achieve the desired effect.